The most comprehensive way to search SwatchOn's fabric library is by using search filters.
You'll see various filters you can search with – this helps you get really specific with your search: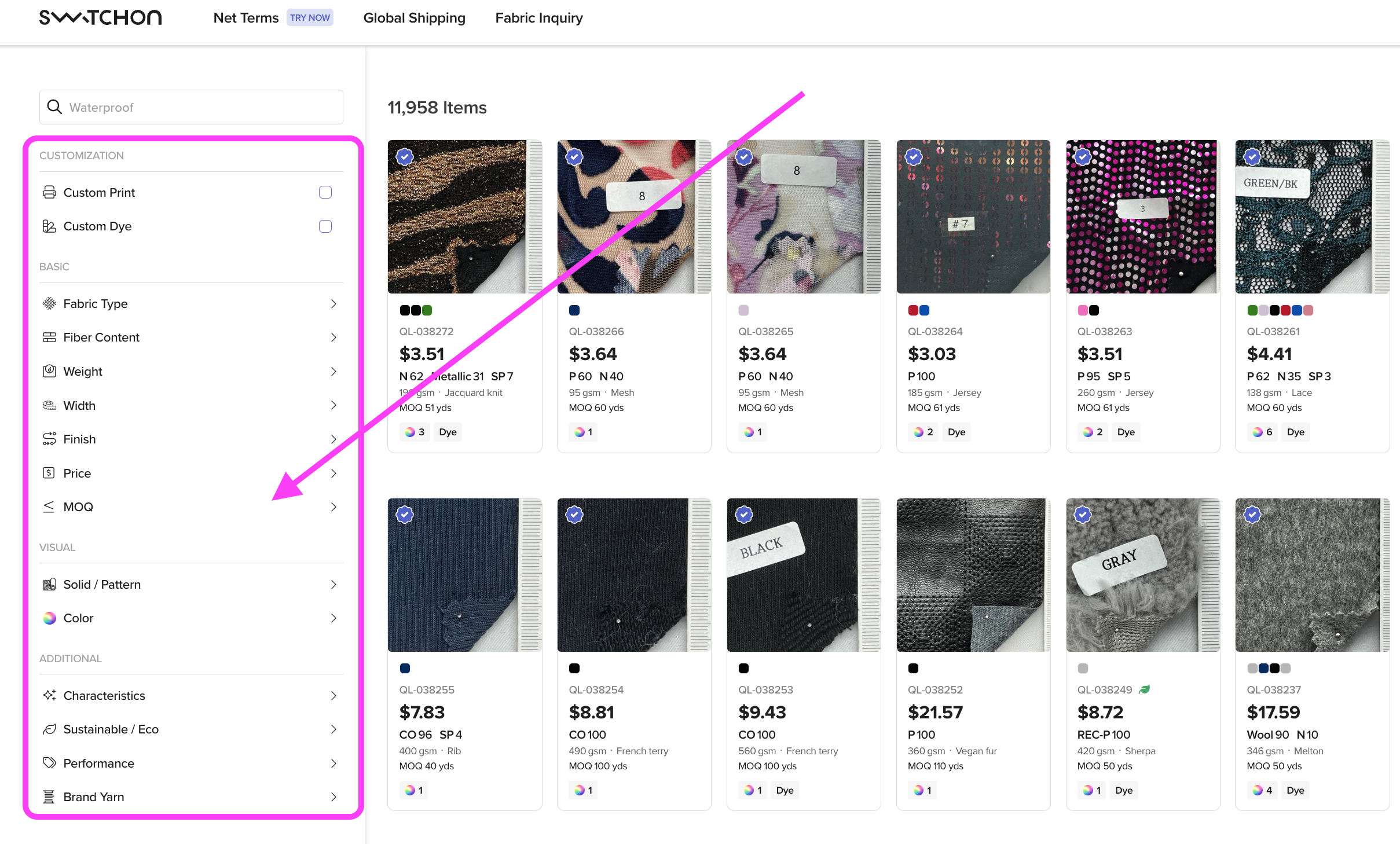 What does each Filter mean?
Fabric Type: Here, you select Knits or Wovens to begin
Fiber Content: This filters by the material makeup of fabrics, such as Cotton, Linen, Nylon, Silk...etc.
Weight and Width

: Here you can select a range for fabric weight or fabric width you'd like

Color

: A great place to start if you have a specific palette

Characteristics

: Begin here if you're looking for specific fabrics like Pleated, Waxed, Reflective

Performance

: This is where you can get specific with features like Anti-Microbial or Quick Dry



Start with filters: They're a great way to find what you're looking for on SwatchOn.
Utilize the Search Bar to find fabrics
Many of our members use the Search Bar to find fabrics. Just type in what you're looking for and relevant options will appear in a drop-down. Then, you can click on the fabric option you'd like to see in your search.
This example shows what appears when you type in "Anti"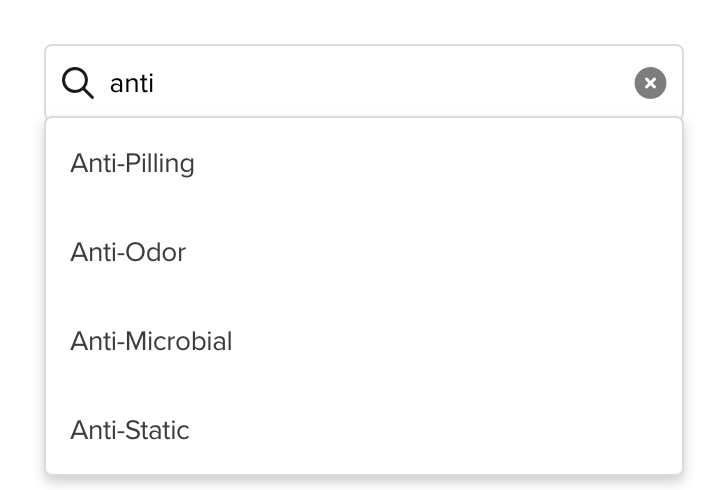 Use Filters to see fabrics for Digital Printing
Interested in Digital Printing? You can create incredible custom prints and patterns for your next look on more than nine different fabric types:
Silk, Cotton Woven, Cotton Jersey, Wool, Linen, Viscose Rayon, Lining, Polyester, etc.
Check out the fabrics available for printing just by clicking the filter button for 'Custom Print':