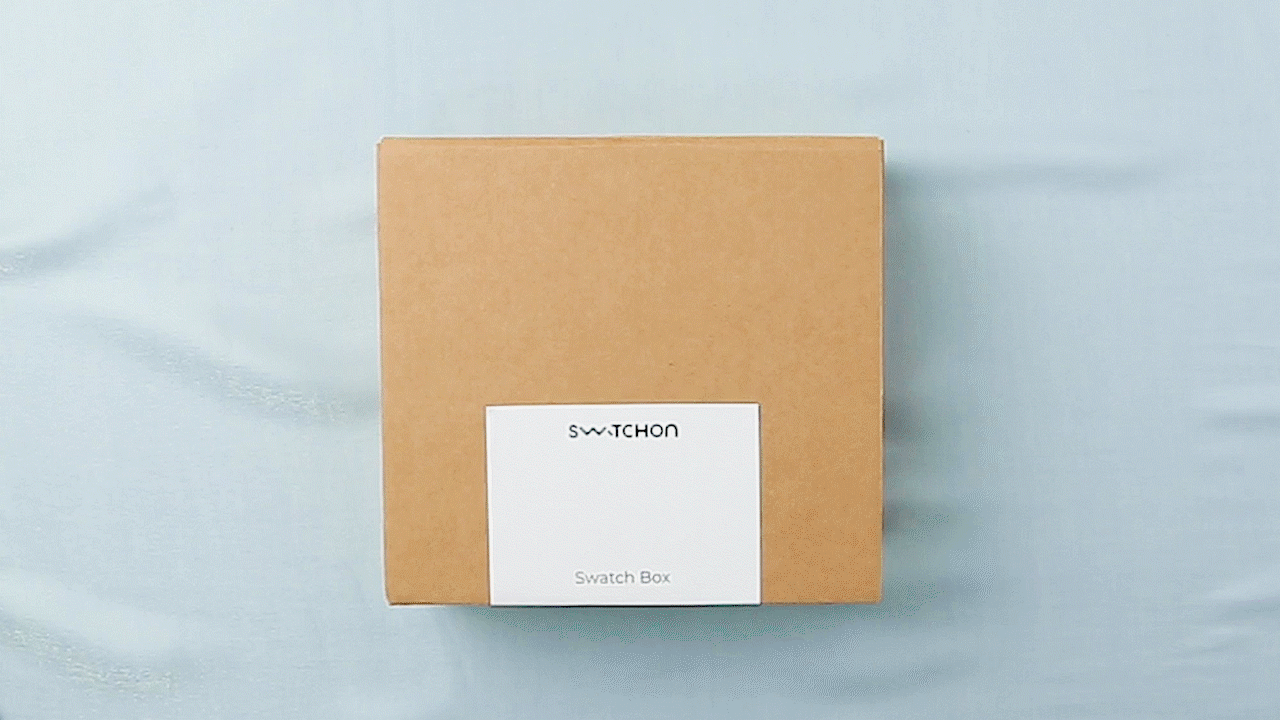 One of the biggest frustrations in ordering fabric online is that you cannot touch and feel the fabric in person first.
Well, we solved that problem. 🙂
What are "swatch" and "swatch books"
First off, "fabric sample" = "swatch" in SwatchOn lingo. When you request a swatch book on our website, you get the entire swatch book, which includes EVERY color available in that particular fabric item or fabric quality (An average swatch bundle has 12 swatches per bundle). For instance, if you order a swatch book of blue satin from QL-014187, you get all 25 colorways in a swatch bundle.
How do SwatchBoxes work?
You can build your own customized SwatchBox filled with swatch books of your choice, so you can feel and test out fabric in person before you decide on yardage for sampling or production. Just click the "Get Swatch Book" on any fabric QL page, and it is added to your cart.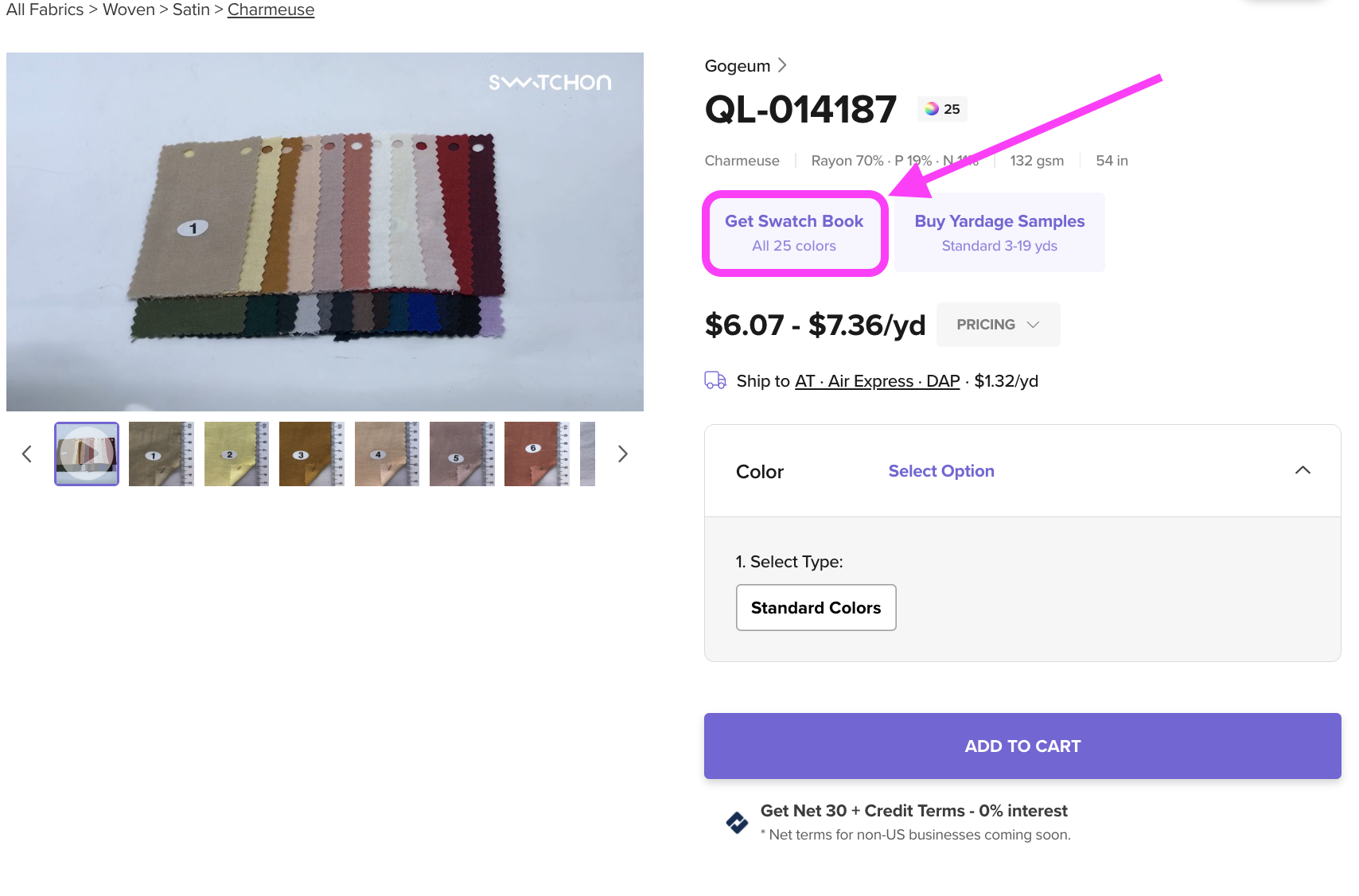 What size are swatches?
Every swatch is approximately 10 cm x 10 cm (4 x 4 inches)


How much is a SwatchBox, and what are Swatch Points?
Swatch Points are the onl

y way to order the swatch books.

You will be given Swatch Points when you complete your business verification.

You may earn additional Swatch Points by placing

bulk

fabric orders. 1 Swatch Point is credited for every $50 of bulk fabric purchased (per color).


How long does it take to get my SwatchBox?
You can usually expect to receive your SwatchBox within 4-7 business days (depending on where you live).